Tuesday 8th March
7pm - Newham Leisure Centre – Rod – 200m, 400m, 600m, 800m, 1000m, 1200m with 200m recovery in between each set.
Thursday 10th March
7pm - Newham Leisure Centre - 7@7 (7 miles at 7pm) - David Elsom
All paces welcome, no one gets left behind.
This is a great run for all members of the club whether you are trying to increase mileage or speed everyone is welcome.
Please wear Hi Vis.
Saturday 19th March
9am - parkrun -A free 5km event every Saturday all around the country, Beckton and Wanstead are the closest.
8am - Prince Regent lane Green enterance – Dave R - 18 miles at pace 10/11 min miles
Sunday 14 February
9:30am Great Run Local Newham – FREE Timed 5km & 2km family every Sunday at New Beckton Park, Savage Gardens,London E6 5NB
The Great Run Local Newham session will cater for everyone including families with young children and buggies.
See the following for more details:
8 am - NLC - Rav – 20 miles at 11min/miles
8 am - NLC - Peter G – 13 miles at 9:30 min/miles along the canals
8am - NLC – Rod - 13 miles "will try to" all paces below 11 min miles.
Remember you can always run part of the distance and turn round earlier, or take your oyster card and get the train back.
Please check Facebook and website for updates about runs.
Please feel free to arrange your own runs using Whatsapp and/or Facebook.
AGM and Social 2016
Your Club Needs You!
It's that time of year again - the Annual General Meeting (AGM).
We will be electing the club's committee and support volunteers in order to run the club for the 2016 - 2017 season.
Club awards will also be given out for the season and ELVIS!
Come along to support the club and to make any suggestions about how we can make East End Road Runners even better!
We also think it's a great opportunity for the members to get together (in civilian clothing rather than lycra!) and a quiz will be taking place immediately following the AGM so have your brains at the ready!
Family and friends (including children) are welcome to join so bring them along! More information on this to follow...
We have secured the top floor of The Cow in Stratford Westfield - food and drink will be available
The AGM will start at 7pm but feel free to come along early and grab a drink!
If you are interested in standing for the committee or volunteering, please contact Rod (rood@eerr.org.uk) or one of the committee members for more information.
Save the date now!!! Tuesday 12thth April - 1 hour of your time on this day will help run EERR for a whole season!!
Roles Available are:
Chairman: Rod Baldwin chairman@eerr.org.uk
Treasurer: David Elsom treasurer@eerr.org.uk
Race Secretary: Vacant racesec@eerr.org.uk
Club Secretary: Bisi Imafidon clubsec@eerr.org.uk
Membership Secretary: Vacant memsec@eerr.org.uk
Web Admin: Alex Folch web@eerr.org.uk
Social Secretary: Ravindra Akinlawon socsec@eerr.org.uk
General Admin and results: Rod Baldwin rod@eerr.org.uk
Press: Rebeeca White
Events: Jamie Zucker
Photo of the Week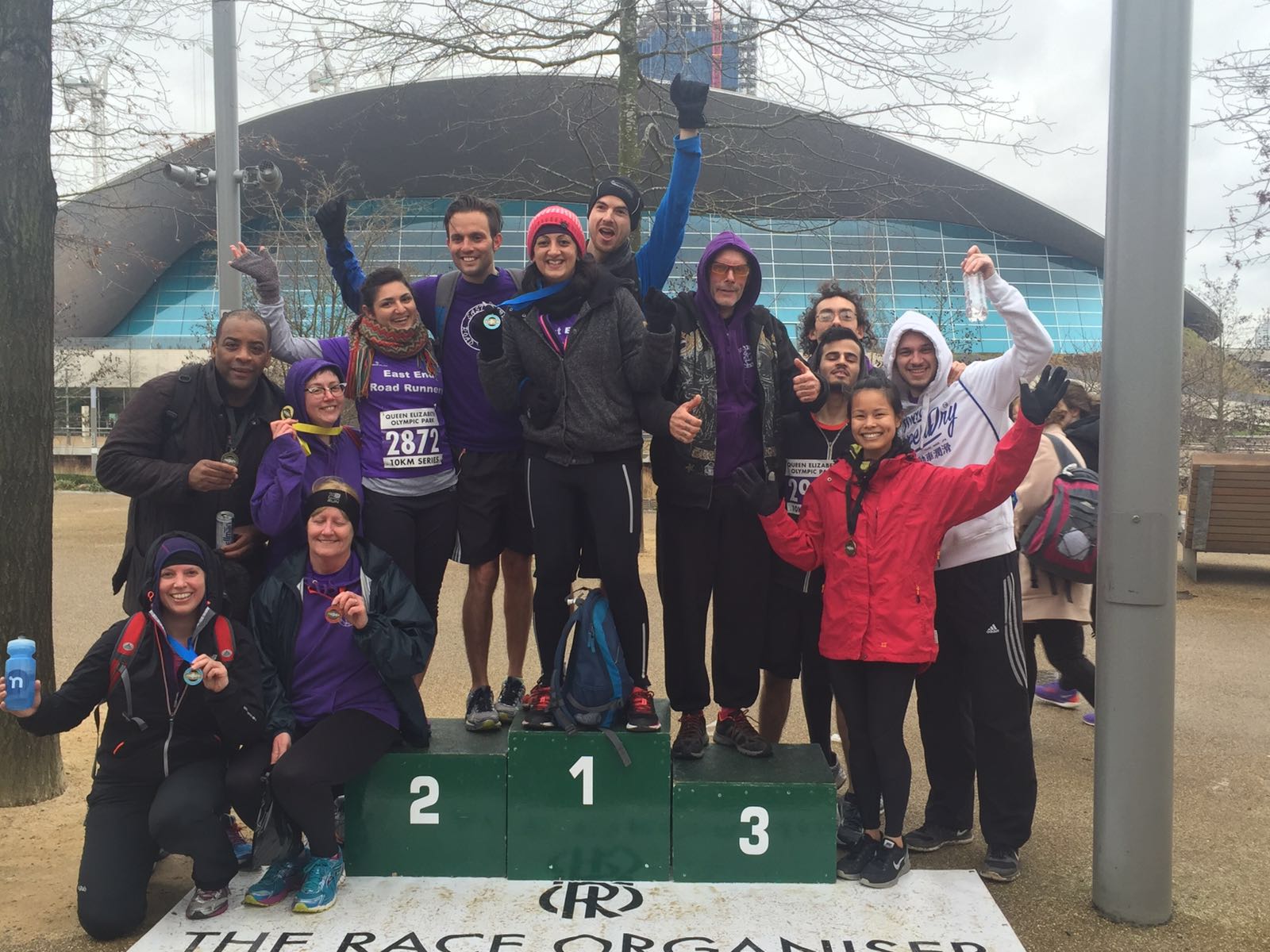 FREE Runs for all the Family:
City of London Mile
A great event for all the family, starting and finishing at St Paul's with a nice medal. If you ran last year see if you can beat your time (http://www.eerr.org.uk/race-results/amba-hotels-city-london-mile-2015) or just try a new event.
Vitality Run Hackney 5K
Another great event for all the family, at Hackney Marshes with a nice medal.
http://runhackney.com/5k/